All treatments are performed by Claire: Owner/Master Technician with 10+ years experience.  Ruby Divine is proud to use only the best quality available adhesives and synthetic silk  lashes and stocks a range of affordable after-care products with expert advice.

Brisbane's most beautiful lashes & brows are found at Ruby Divine.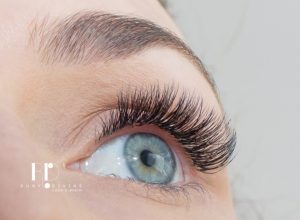 Russian Volume Lashes
Choose true hand-made Russian Volume extensions for the softest, most  luxurious lashes available.
100% coverage of natural lashes.
Initial Set
4D – 1hr 45min $180
Refills:
1.25hr $100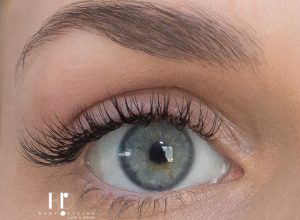 Classic Lash Extensions
One-extension to one-natural-lash application.
Custom designed lashes to best suit the client; available in a range of lash lengths & thicknesses to achieve the look thats best for you.
Very popular, affordable everyday lashes.
Initial Set
Natural 1.25 hr $130
Lush 1.5hr $145
Refills:
Refill – up to 2 weeks $65
>3weeks $80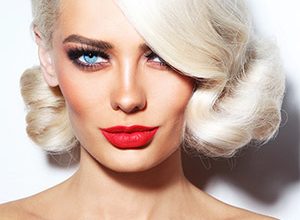 Brows & Lash Lift
Achieve a beautiful low maintenance look with results that last up to 6 weeks with an Elleebana Lash Lift or Brow Lamination.
A Lash Lift will give you gorgeous curly noticeable lashes that are waterproof & rub-proof.  Ideal for sensitive eyes and active people.
Using the latest technology a Brow Lamination changes the composition of the brow hairs to create volume and density in the brows which can then be styled as fluffy or sleek as desired.
Brow Lamination + Shape and Tint 1hr $99
Lash Lift + tint 1hr $99
Lamination + Lash Lift $180
1hr 15m
Brow Style + Lash Lift + Lash Tint $130
Brow Style 45 min (wax, tweeze, tint) $60
Brow or Lash tint (booked with another service) $20
Lip Wax (booked with another service) $15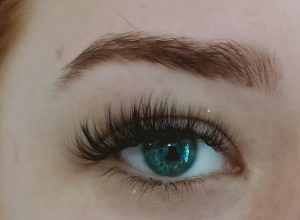 Hybrid Lashes
The most popular Ruby Divine look, the hybrid set is a combination of two techniques: volume (multiple lashes) and individual lash extensions.
All hybrid sets are custom designed for the client depending on the desired look – cats eye, dolls eye, wispy etc natural or more dramatic.
Hybrid Lashes:
1.5hrs $160
Refills
>2 weeks $75
>3 weeks $90